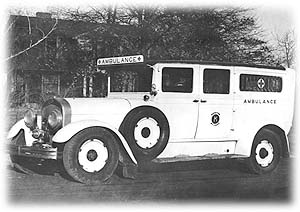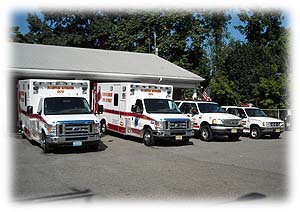 The Boonton Kiwanis First Aid Squad was started in 1938. The squad covers the towns of Boonton, Boonton Township and Mountain Lakes. The squad also assists other towns as needed. We sent crews to NYC for 911 and the NYC blackout as well as Bound Brook for the floods.
The squad answered over 1400 calls last year. These calls included medical calls as well as well as motor vehicle crashes and structure fires. The squad also stands by at events in the three towns such as football games, races and carnivals.

The squad currently operates two ambulances as well as a first responder vehicle and an EMS Operations vehicle. The members of the squad volunteer their time and are all trained in CPR and AED. In addition, members undertake a 110 hour course to become an Emergency Medical Technician.
Members are required to continually take classes to keep up their training and to stay abreast of the latest techniques and procedures. The Boonton Kiwanis First Aid Squad NEVER charges for its services and operates on the generosity of the residents of the three towns with donations.